Welcome Aboard! Now please check your email...
Your book is on its way! Open the email from Tina Glasneck...
Readers have told me how much they are loving Leslie and her paranormal world that combines magic, myth and mythical creatures.
While you are waiting for Zero Hour, discover the other books in the series, including, the full-length novel, Once Bitten!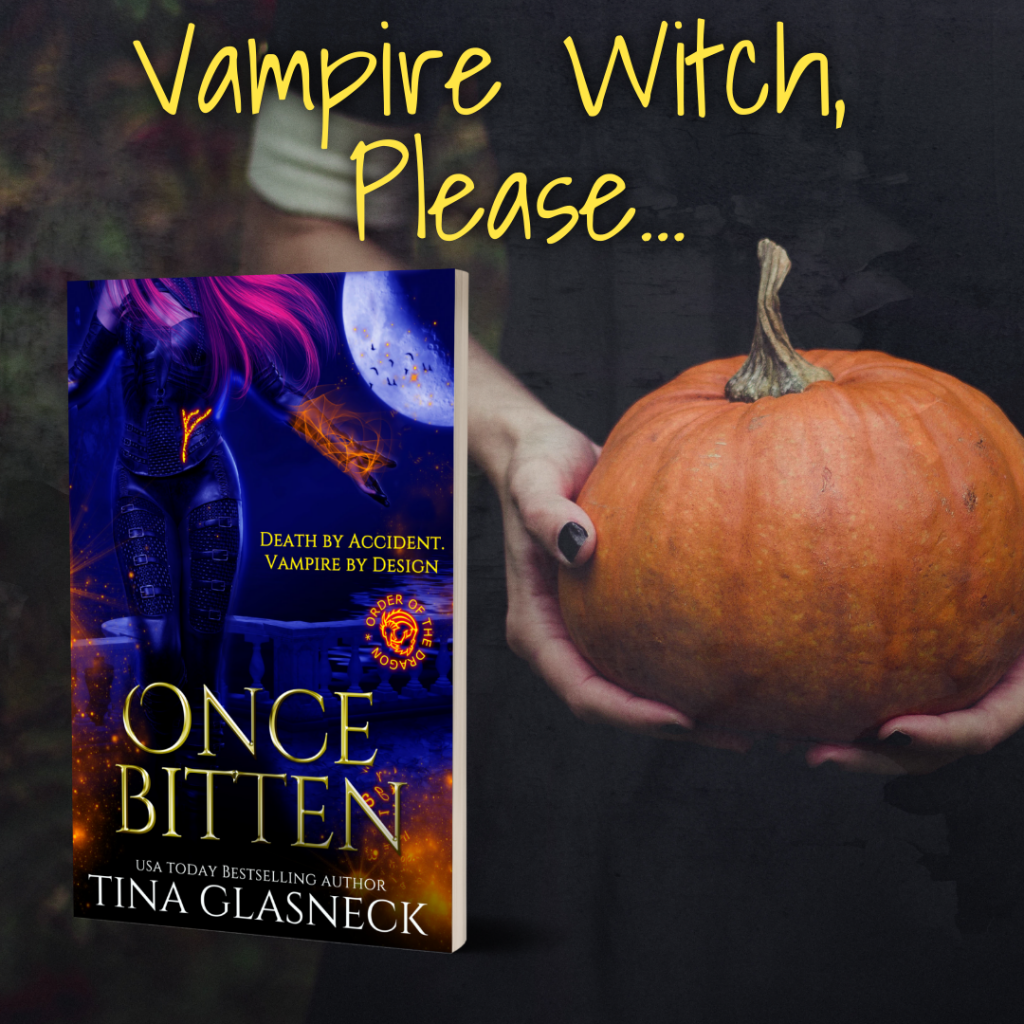 The dragon's blood that saved her had one little unforeseen consequence...
…it turned her into a vampire.
Leslie always wanted to be number one at something, and the Readers' Cruise was her chance to make a big splash into the romance writing world.
Until she fell into the Atlantic Ocean.
With her life hanging in the balance, it would take a miracle to save her from death's icy grip.
That miracle is Alistair McLeod, a handsome dragon-shifter, who shouldn't exist.
But now she's counted among the living dead.
Marked and hungry, Leslie awakens as an unwilling vampire and new member to the Order—the supernatural security force for a secret society of the shadow world.
Danger, intrigue, and murder are her new reality. And when women end up drained, their bodies mangled by a vampire's bite, Leslie is the Order's top suspect.
These murders threaten everything the Order stands for, which means the Order now threatens her.
To save her life, Leslie must now embrace her magical destiny— or fall victim to a deadly menace.
Discover what's at stake in Tina Glasneck's new take on vampire lore with Once Bitten! Download your copy now.
Follow these simple steps to download your book.
1

Check your email

Check your email now to find our confirmation message

2

Find the email from Tina Glasneck

Look for the subject line "Welcome" and open the email. If you are using Gmail, or a similar service, you may need to check your promotions tab. If you do not see it there, please check your spam folder.

3

Make sure you mark emails from Tina Glasneck important

Make sure you mark emails from Tina Glasneck as important so you will get future updates about her new books. For example, gmail allows you to do this by clicking on the arrow next to the sender's name

4

Click the link in the email to download your free book

Click the link in the email from Tina and then click inside to download your book.