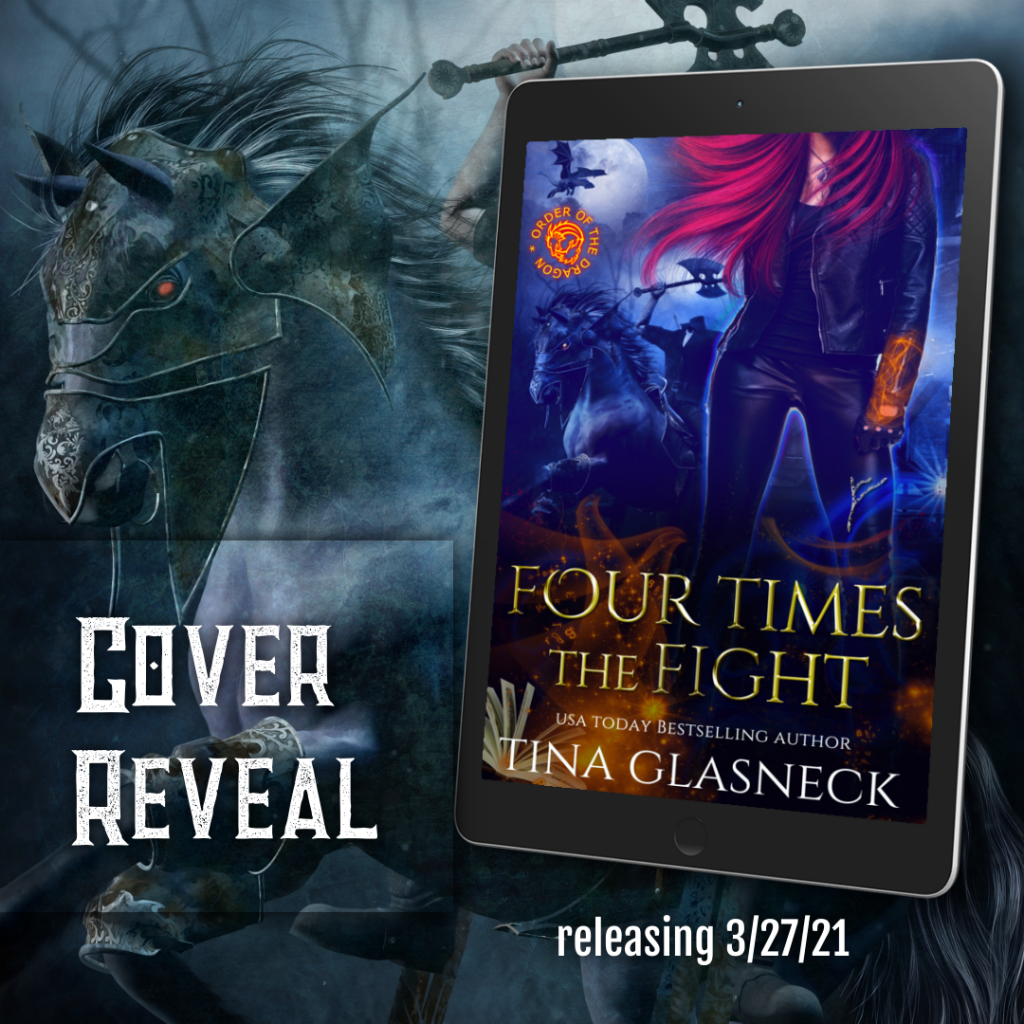 Are you ready for the next Leslie book?
I'm happy to share teh cover and reveal the blurb for FOUR TIMES THE FIGHT!
This supernatural vampire life itches, and the dark arts are at play.
When Leslie is knocked out by a ghost and fails her test to join the Order, her future is at stake.
Until she discovers a hidden safe in her apartment that includes handwritten runic staves and an old Revolutionary War button from her dead father.
Now, she's on a quest to find his connection to magic.And her purpose. But nothing is ever as easy as it seems.What lurks in the dark must come to light.
The search for a hidden treasure leads to Leslie coming face to face with the legendary Headless Horseman.And she's one magical blade's swing from joining his troop.
Ack! This vampire may have bitten off more than she can drink…
Discover what's at stake in this new urban fantasy take on vampire lore with Four Times the Fight.
Preorder Today for the March 27, 2021 release!
https://books2read.com/FourTimesVamp
Four Times the Fight will be a great installment in this fun and humourous Urban Fantasy series (of course, with a bit of romance in there, as well). 😉