You knew I couldn't resist writing a story to go along with The Orc King for our Kickstarter campaign, right?
Well, if you bet I would write something, you're correct! I'm happy to share that with The Orc King funding, we're now in our stretch goals, and this includes a prequel action adventure short story. 
The Binding of Rán is a thrilling prequel short story to The Orc King's one-shot fantasy adventure that will take you on a journey of discovery, danger, and magic.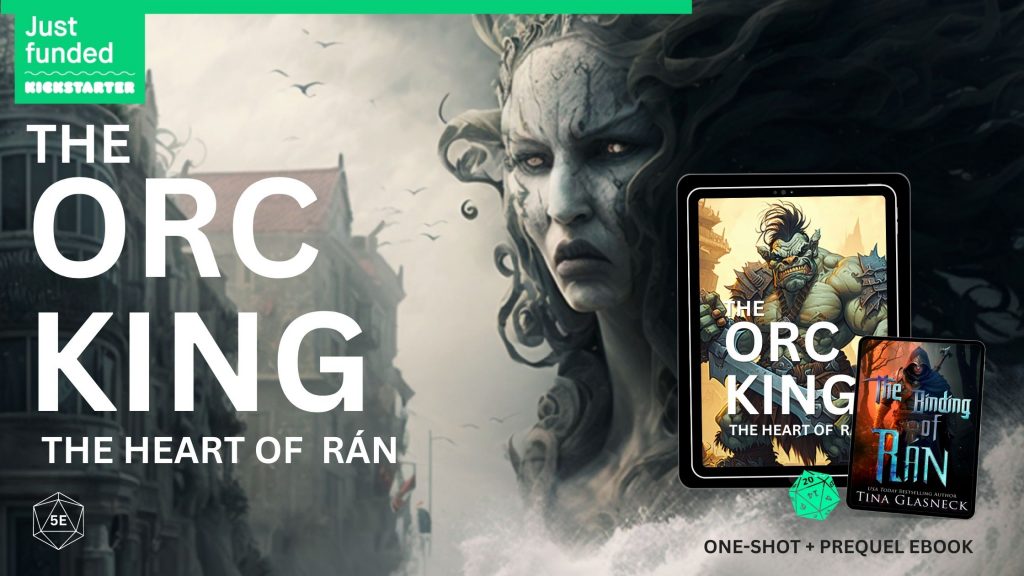 A man without a past must fight for the present.
As Tyrell sets sail for the fabled Elven island of Aewea, he quickly discovers that danger lurks around every corner. The island is under attack by the fearsome Norse sea goddess, Rán, who is on a mission to find more magical men to sacrifice to her or unleash her wrath upon the island.
But Tyrell is not alone in his quest. A brave princess and her trusty dwarf mentor have uncovered a way to stop the madness and save the island from certain doom. And when they invite Tyrell to join them on their quest, he knows he must accept if he hopes to survive.
With time running out and the stakes higher than ever, Tyrell must summon all of his courage and cunning to help defeat the mighty goddess and help save the people of Aewea.
Once we hit our stretch goal, everyone who has bid on the campaign will receive this story as a thank you for your support! Yay!
Learn more and back the campaign here.