I am happy to be part of this amazing new urban fantasy and paranormal romance anthology, which celebrates new beginnings.
For my contribution, I've included A Half-Cocked Vampire, starring the fabulous vampire seer, Leslie Love.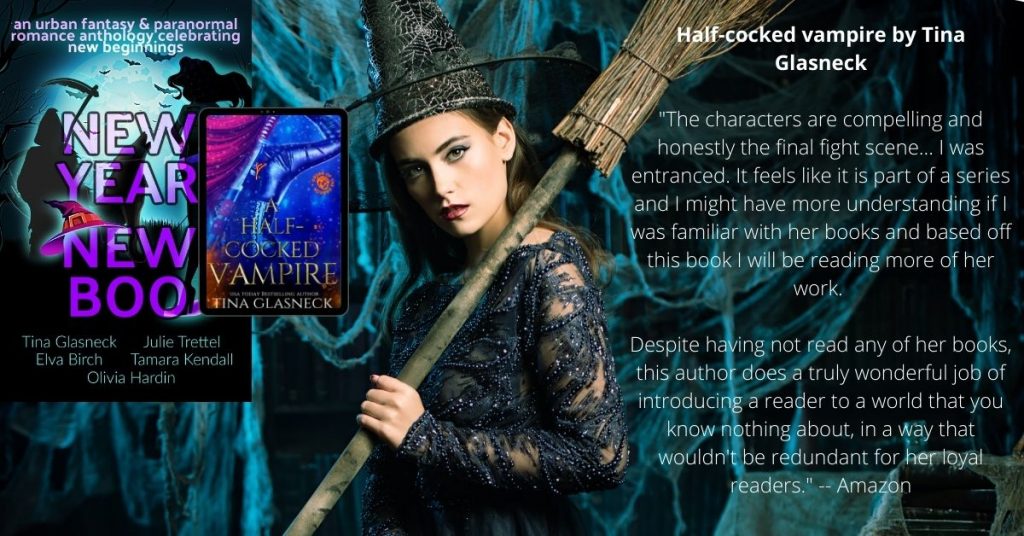 The early reviews are coming in, and readers seem to be enjoying this set, as well. Here is one that made my heart overflow with gladness:

"Half-cocked vampire by Tina Glasneck- The characters are compelling and honestly the final fight scene… I was entranced. It feels like it is part of a series and I might have more understanding if I was familiar with her books and based off this book I will be reading more of her work. Despite having not read any of her books, this author does a truly wonderful job of introducing a reader to a world that you know nothing about, in a way that wouldn't be redundant for her loyal readers." — Amazon Review

What is A Half-Cocked Vampire about?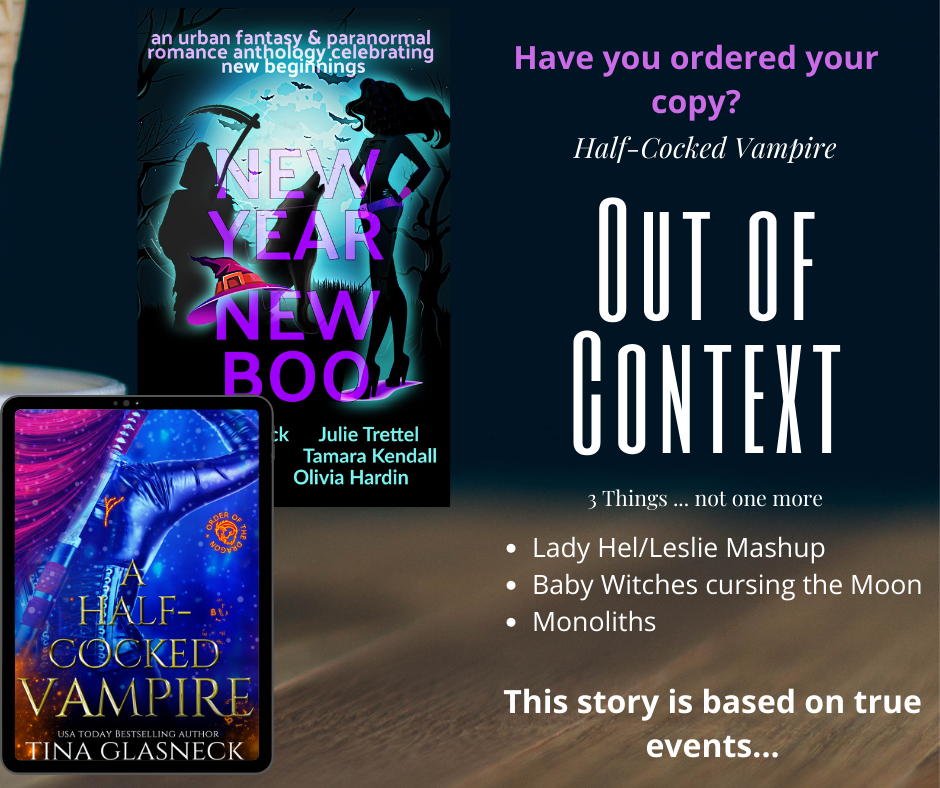 Here is the blurb:
Baby witches are cursing the moon, large unexplained crystal monoliths are sprouting up around the world, and supernatural doom is on the horizon…
Could it be a worse time to make a delivery? Doubtful.
Leslie Love has received her first trainee assignment with the Order. As a new vampire and seer, she must deliver an appearance warrant. Which should be simple. But simple is like apple pie, and Leslie's allergic to fruit.
A magnet for the weird, demons, and everything in paranormal tarnation, Leslie's in trouble when the rogue vampire runs.
Things have gone worse than sideways, and now she must deal with rogue vampires and malevolent magic. Only the timely help from a death goddess can save the day.
But with a devil of a task and the world at stake, can Leslie rise to the challenge?
Grab your brooms, b'witches, we're in for a rough ride.
2020 gave us tons of fiction fodder. I couldn't help myself but to use some of it to create this installment in the Order of the Dragon series!
You can order your copy of New Year, New Boo (currently on sale for 99 cents) here. This set is widely available.