Do you feel it? We are on the cusp of change.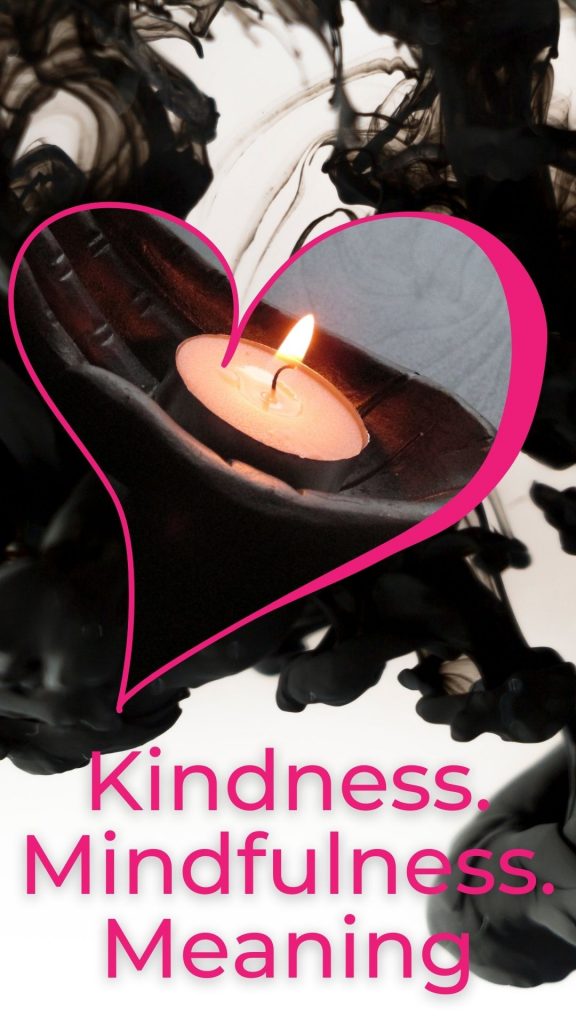 And I thought a lot about us.
No, this is not about to get creepy or stalkerish. I mean in the sense of the importance of community. As one of my readers, you are a vital part of all that I do.
This past weekend, I spent 3-days with a 30-hour meditation workshop. It was amazing, powerful, and life-changing. It also gave me so much peace of mind. I've been meditating daily, practicing yoga, and journaling. Yes, I've been working through all of my mental blocks to grow.
Just when it comes to learning about the power of deep breathing to calm the mind has allowed me to respond differently to my everyday. So far, I've continued my daily yoga and meditation practices. Not because I have to, but because it helps me to feel better.
The thing about life is that we are not meant just to survive. We are here to thrive. I know this sounds all woo-woo! Yet, because I write about magic, I like to think that we can indeed find it in our daily lives with the family, friends, and peers we choose to share our time and lives with. Certainly, no man is an island. In this global community, we are all connected.
Mindfulness
The older I get, the more the existential question of the meaning of life hits. But through taking time, I've come to understand that life is about contribution and community. In writing down goals and analyzing them, I've found that storytelling is my cornerstone of happiness. My goal is always to provide escapism through the tropes of kick-butt heroines, who are defeating monsters tackling evil, peeling back layers to display our shared humanity. Nothing is ever easy, but it is through growth that characters overcome and prevail. No matter if they are young or midlife, life has a way of throwing us curveballs and opportunities to grow. I like to think that each story echoes a place in the ecosystem where you can find yourself and relate.
Community
And you are a part of that community.
This community we've built, to be honest, is one thing that helps me to get out of bed daily and to continue to create. The idea of these characters and my world may be from my imagination, but through sharing these gifts and things with you, they can continue to take shape and come to life.
So, thank you so much for joining me in this community we're building, and we're not done yet!
---
TINA GLASNECK is a USA TODAY and international bestselling author. She enjoys creating tales inspired by Norse mythology, mythological creatures, and kickass heroines. In 2021, she will be sending a catalog of her books to the moon with the Writers on the Moon Project.