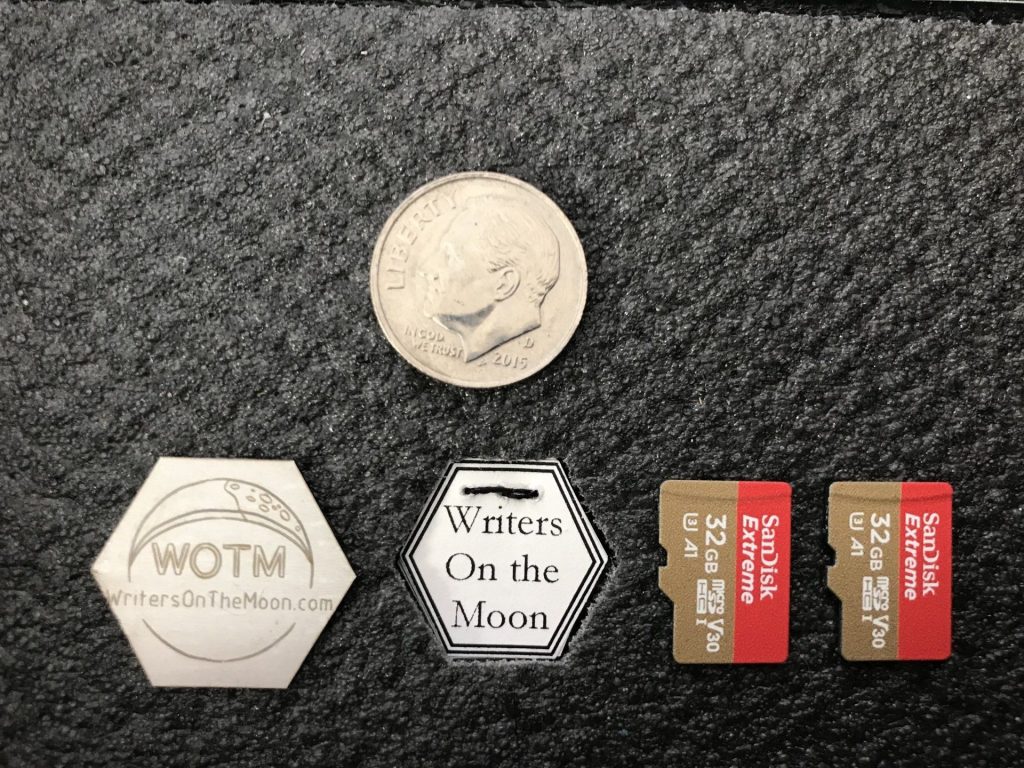 We're one step closer on the Writers on the Moon mission with our lunar time capsule with Astrobotic. Now it's time to reveal who my stowaways are for this mission.
The Writers on the Moon payload has been shipped and delivered to Astrobotic to start the cleanroom assembly process and integration into the Peregrine Lander.
There are so many steps to getting this off the ground, with so many moving parts. Yet, I'm ecstatic to be a part of it.
Introspection
I'm a writer, composing stories is my passion — be it urban fantasy, paranormal romance, fantasy or anything else. I find solace in words.
Yet, throughout creating the files, my portion of the payload, I spent days contemplating over every word. I'm quick to say that I was trying to find ways to weave my entire life together in a two-page document. It wasn't the facts of my life that brought me to my knees, as every struggle and triumph helped shape me. Life is more than pain — it is the hope-filled light of love, friendships, faith, and laughter that paint each day with a new beauty. It is from the warmth those moments bring us that helps to propel us forward.
A part of me was an enigma, even to myself. Looking back and finding out all that I'd done over these 42 years has amazed me. Scouring the internet produced long-lost interviews, writings, and even an IMDB listing and page.
I'd been so busy fighting to become someone that I'd let slip away the fact that I was indeed already someone.
Now, placing my lovely stone moon-inspired crown on my head, I step into my purpose, my light.
This seems to be a great time to announce who my stowaways are.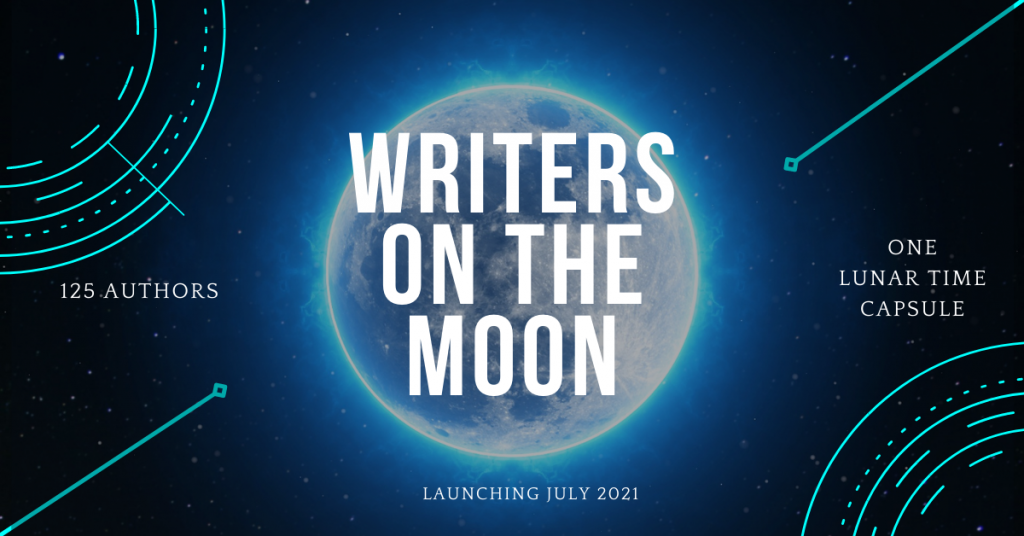 Who are my stowaways?

As a stowaway, those included were able to submit a question. The question was tagged with either the asker's name (and in some cases, their name and the name of someone they wished to honor).
My thought in doing this is that everyone included would be able to look up at the night sky and find hope. Even more, their names will be discovered by future anthropologists, as well! A bright spot of hope that glows every night.
The nine stowaways are:
Elizabeth James, Scott Reid, Patricia J Burrett, Sandi Kimbauer,Barbi Morales, Jerilynn Rodriquez, Eleanor Elizabeth Forman, George Corcoran, and, Amee Foster
All slots for the stowaways have been filled, and the recipients of these spots notified.
Over the coming months, I expect so much more to come out about this project.
The Writers on the Moon project has even been added to the Astrobotic's Wikipedia page. Yay!

What an exciting journey, and I am so happy to share it with you.
Important information about the Lunar Time Capsule
There are officially 125 writers on the Writers on the Moon Manifest. On their personal manifests, many writers included stowaways. Writers from around the world are a part of this wonderful project.
The Lunar Time Capsule will be sent via Astrobotic's Peregrine Lander.
Currently, the mission is scheduled for sometime in 2021.

---
This blog will be continuously updated as the mission progresses, so stay tuned.
Want to visit the official Writers on the Moon blog? Check it out here.
Missed my prior posts about the Writers on the Moon mission? Catch up.
Writers on the Moon is also onboard the Lunar Codex.