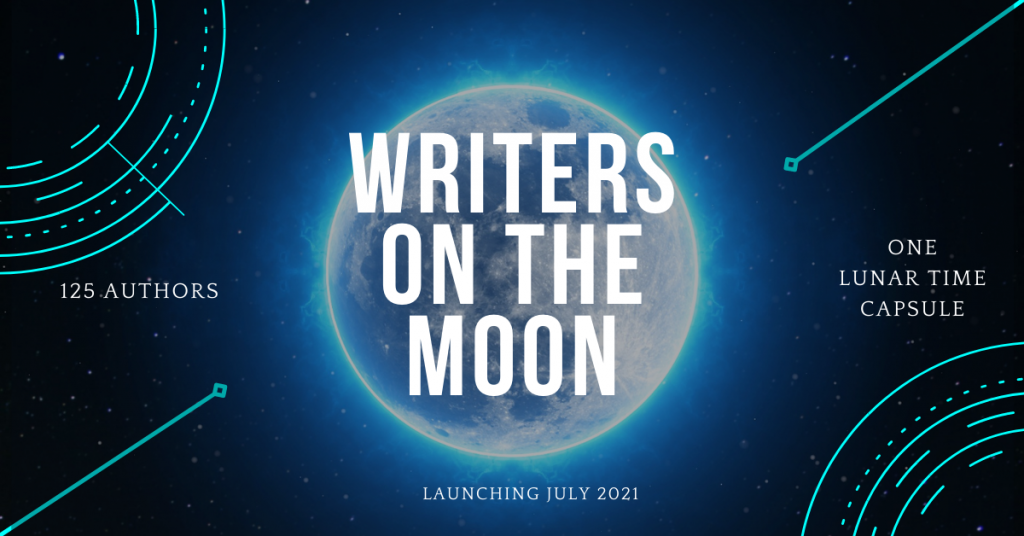 At the time of this email, a winter storm ravages the United States causing massive power outages and Arctic temperatures.
With the unusual weather causing heavy snow, ice storms, and a wintery mix, watching the Mars Rover landing served as a beacon of hope. It stirred something in many of us reminiscent of the NASA push of the 1980s.
Hope is essential for our survival.
As a kid of the 80s, there was so much information given to us about Space. Be it through movies, like Space Camp, to even watching the tragic Space Shuttle Challenger launch at school in 1986, to even the school trips to NASA. I would look up at the sky and always find a piece of hope.
Even later, entering high school, my eclectic sensibilities found greatness in worlds beyond our own, especially when viewing the celestial bodies. I proudly bore the nickname of Moonbeam and basked in the beauty of the Moon's glow.
So, having an opportunity to have a piece of my soul on the Moon is confirming and life-changing. (Let's face it, all of my books contain my sweat, blood, tears, and a part of my essence. I am so claiming a part of me is off to the Moon—LOL).
Just as the Moon shines at night, it signals hope and that light is just around the bend. We can find hope in our natural world, for sure.
Yesterday, like many of you, I watched NASA's Mars Rover Landing and was completely stoked. The rover will drill and take samples from the planet's soil. We have no idea what science will reveal to us about all that Mars was, but I can't wait to learn more about what is in the great beyond.
NASA's Artemis Program.
We have taken such great leaps in space travel and exploration, and I'm also waiting with bated breath for NASA's Artemis Program.
According to NASA's website, "Artemis is the first step in the next era of human exploration. Together with commercial and international partners, NASA will establish a sustainable presence on the Moon to prepare for missions to Mars."
So, what will it mean when we colonize the Moon for future space exploration? Will we finally head toward the Pleiades star system and answer many of our most complex mysteries?
Watching the Mars landing, the compiled 4D video of Mars, as well as knowing that a helicopter is flying around Mars is just mindblowing. To think we've accomplished all of that in less than sixty years is impressive in itself. Who knows where and how far things will have developed by the 100 anniversary of the Moon landing?
Yesterday's Mars landing is just the beginning of a great adventure, and I'm happy we get to see it all develop in real-time.
As we look forward to the upcoming missions, we celebrate this great feat! I'm ecstatic to be a part of the Writers on the Moon project (Even more, there's not just one mission we're on, but two. Writers on the Moon is also onboard the Lunar Codex.)
Tina Glasneck is a USA Today bestselling author of fantasy (Urban, PNR, mythic). She enjoys creating fantastical tales starring Norse gods, dragons, vampires, and magic. She is one of the one hundred twenty-five authors set to send their work to the Moon in a lunar time capsule in July 2021. One day she hopes to travel to Asgard and see what all the fuss is about.