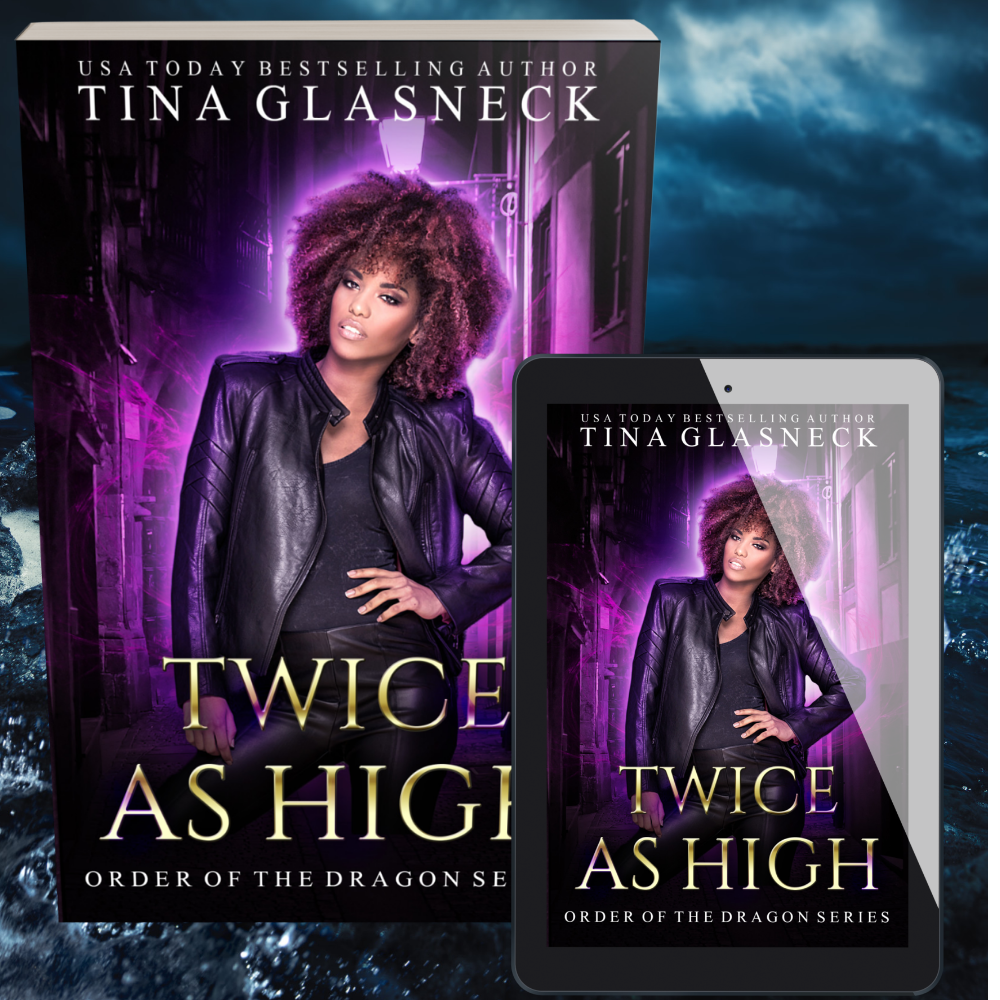 I am so excited to share that currently, Amazon has gifted Twice as High with a highly coveted orange tag. It is a #1 New Release!

Reviews are coming in, and readers seem to agree that they can't get enough of Leslie and Gran!

"I have to say I love Leslie she is amazing and Gram well she cracks me up. Tina Glasneck writes amazing character's and all of her stories are highly entertaining." Elisa, Reviewer

""Twice as High" is a very entertaining and addictive tale; with fated mates, that may or may not be together, a ghost, a mystery to solve while supernatural forces are trying to kill you, it has the best of everything! Tina has created an original tale that is well-written with exciting well-developed and authentic characters. " – Chef R., Reviewer

Here is the blurb:

A magical thief has stolen Poseidon's trident. Poseidon has placed a bounty out on Leslie's head, the vampire seer he holds responsible.

Leslie must join forces with her enemy to fight against the vampire horde after her.

It's either kill or be killed.

And this time, the dead won't rise.

The journey continues and I can't wait to see what happens next! This book is widely available.