Richmond, VA – USA Today bestselling author and rising artist Tina Glasneck released her debut EP, The Rebirth, a mesmerizing collection of emotional tracks that take listeners on a captivating journey.
Filled with raw and powerful vocals, thought-provoking lyrics, and heart-wrenching melodies, The Rebirth showcases Glasneck's incredible range and artistic vision.
The Rebirth features six heartfelt tracks that showcase Glasneck's unique blend of melodic and hauntingly beautiful vocals and thought-provoking lyrics. From the upbeat "Rock Shark" to the soul-stirring ballad "Love and Loss," each track offers a powerful message of resilience and determination. Created to provide readers an even more immersive experience with her forthcoming book, Make Me Howl, Glasneck says that she "wrote the music to have a new way for readers to connect with her fiction world, and the story's paranormal romance."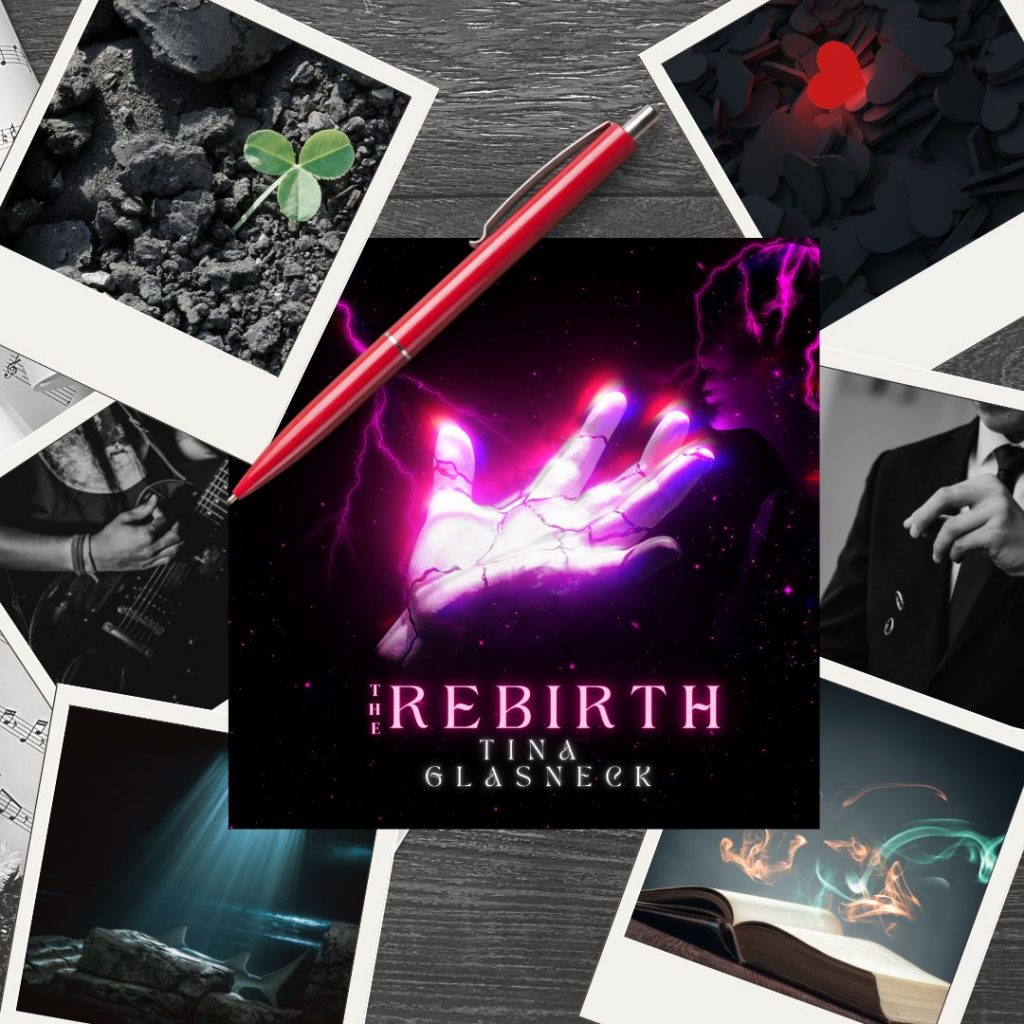 Glasneck is truly a renaissance woman, braiding her talent for storytelling into her music. She is especially proud of the first single released, "Vibe with Me," which started off as a poem, and is one she included in the actual story of the Make Me Howl, set to release in January 2023.
"I poured my heart and soul into these songs while connecting with these fictional characters," Glasneck said of the EP. "I want people to feel something when they listen to them, and to be inspired to keep pushing forward no matter what challenges they face."
Glasneck's emotive vocals and powerful lyrics have already caught the attention of music critics and fans alike. With the release of The Rebirth, she is poised to make a big impact on the music scene.
"Haunting emotions, unrequited love and heartache, the perfect recipe for the last teen mellow drama, or angst-ridden motion picture," said Kristen Mondo, a freelance music reviewer about Glasneck's "Vibe with Me." "[It] truly seems to be the example of musical prose. [Glasneck's] music will appeal to lovers of pop, pop/rock, movie soundtracks and teen pop."
The Rebirth is available now on all major streaming platforms. Don't miss your chance to experience the emotional journey of Tina Glasneck's The Rebirth.

Order a signed CD through her store, here.